Their Professional Ethics are Superb!
"Fast Response employs captains with a combination of skill, experience and intuition which is exactly what we had been looking for when selecting a marine services provider to dispatch to our members in need. Additionally, their professional ethics are superb."
Dave Shirmer
Compass Marine Services, Inc.
---

Prompt and Reliable Service!
"Their work has been a major factor in providing our clients prompt and reliable service when they find their vessel in a distressing situation. I can confidently recommend Fast Response Marine Towing & Salvage as a marine services provider."
Cheryl A. Traylor 
Progressive Insurance
---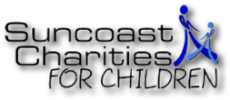 They are extremely professional and go above and beyond to assist!
"Our race site in Sarasota, FL has worked with Fast Response Marine Towing & Salvage for many years. They are extremely professional and go above and beyond to assist race teams that may break down or incur an accident while out on the water while competing for the checkered flag. Their well-trained staff provides race promoters, like myself,  "peace of mind" when it comes to saving and rescuing these valuable assets!"
Lucy V. Nicandri
Suncoast Charities for Children
---
⭐⭐⭐⭐⭐ "Awesome people, they really care about the well being of people, and there property." ~ Eddy Martin (Facebook Review)
---
⭐⭐⭐⭐⭐ "I grew up with this guy, went to high school with him. Has always been a stand up guy. I have seen him rescue some vessels that other companies and other captains would have said it's not possible!!" ~ Joshua Riley (Facebook Review)
---
⭐⭐⭐⭐⭐ "Had an electrical issue which would not let the engine turn on so we got stranded on ocean side in Miami Beach. What would of taken sea tow 2 hours to get to me, it took Fast Response less than 30 minutes. Very friendly and helpful captain. I definitely recommend them!" ~ Luigi Morales (Facebook Review)
---
⭐⭐⭐⭐⭐ "Awesome skill, when seconds count, who you gonna call?" 😎 ~ David Wolfe (Facebook Review)
---
⭐⭐⭐⭐⭐ "Very quick and friendly. I would highly recommend this company!" ~ Kacey Schock (Facebook Review)
---
⭐⭐⭐⭐⭐ "Great people!!! Even better service!!! I would always recommend Fast Response!!!" ~ Ashley Pollitt (Facebook Review)
---
⭐⭐⭐⭐⭐ "Best towing services on the water in Miami Beach!" ~ Myles Fernandez (Facebook Review)
---
⭐⭐⭐⭐⭐ "Great company. Professional, excellent captains and customer service. Fair price." ~ Carola L. (Google Review)
---
⭐⭐⭐⭐⭐ "Excelente servicio, muy cooperativo." ~ Estanislao C. (Google Review)
---
⭐⭐⭐⭐⭐ "Well… I bought a boat.  A used one…was navigating it home to Miami Beach from Ft. Lauderdale and of course it stalls half-way home.  We were frantic, not like we could get out and walk home!  Called one towing company who was going to charge an outrageous amount to come tow us, called Fast Response and their service could not have been better.  Arrived quickly, towed us home at a reasonable price (for being late on a Sunday night) and Chuck was extremely helpful and courteous.  What a lifesaver in a moment of dire need.  Thank you Fast Response for coming to our rescue!  Your number is saved on my phone from now on." ~ Stacy W. (Yelp Review)