Our Salvage Team is available on Florida's West Coast!
We have a Fast Response Marine Salvage Team on Florida's West Coast to assist with refloating vessels sunk during Hurricane Ian. If you need help, give us a call at (305) 363-1192. We are fully-licensed and insured and can assist with any insurance claims.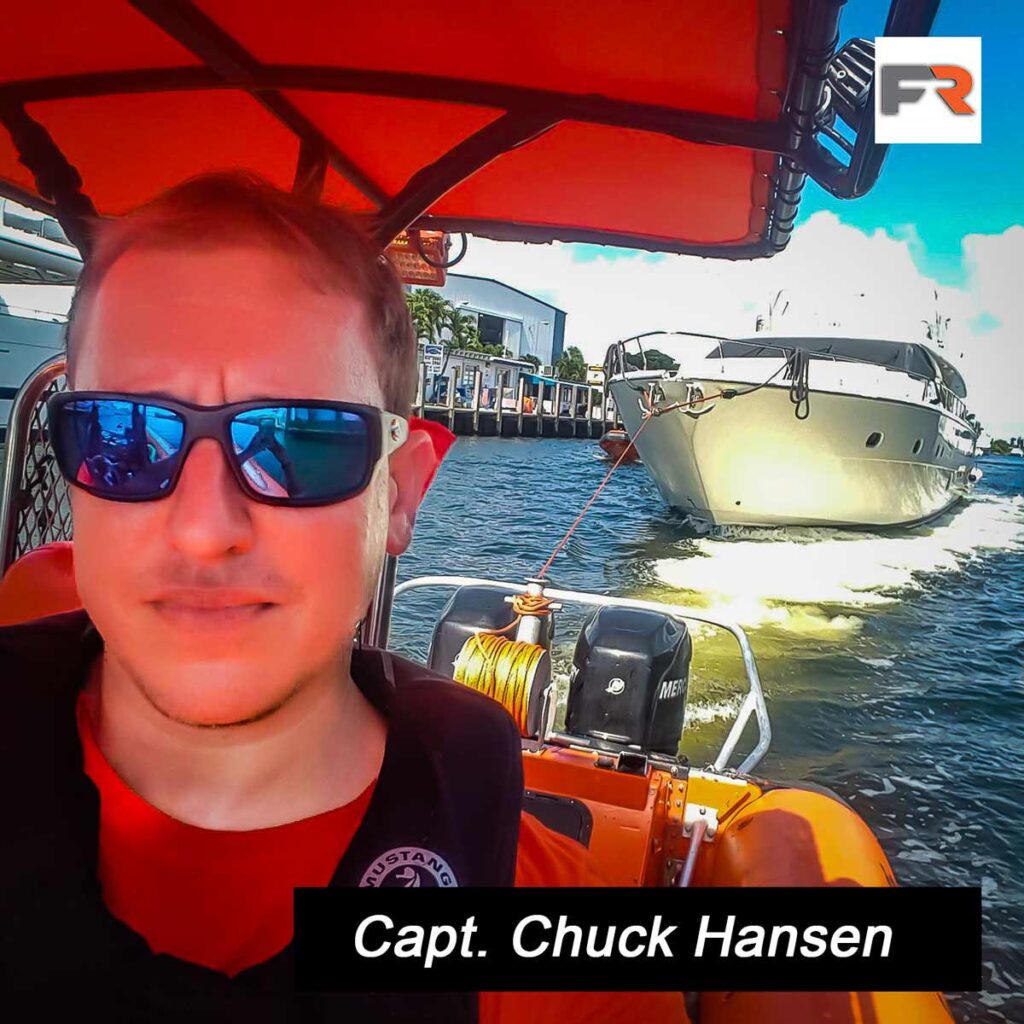 "I started Fast Response Marine Towing & Salvage in 2006 after seeing so many other companies taking advantage of boaters in distress."
~ Capt. Chuck Hansen
Miami Boat Towing & Marine Salvage: Your friend on South Florida Waters
Fast Response Marine Towing & Salvage, LLC, is your affordable alternative if you ever find yourself stuck out on the water or at the dock! We take pride in providing fast boat towing and salvage services at competitive prices in South Florida.
We specialize in:
Boat and Yacht Towing
Marine Salvage
Vessel Ungrounding
Battery Jump Starts
Fuel Delivery
and much more!
Fully licensed and insured, we offer fast, reliable and professional services 24/7, 365 days a year. We're proud to be a respected member of the South Florida Boating community with a long list of happy customers!
---
Fast Response Marine has been seen on…