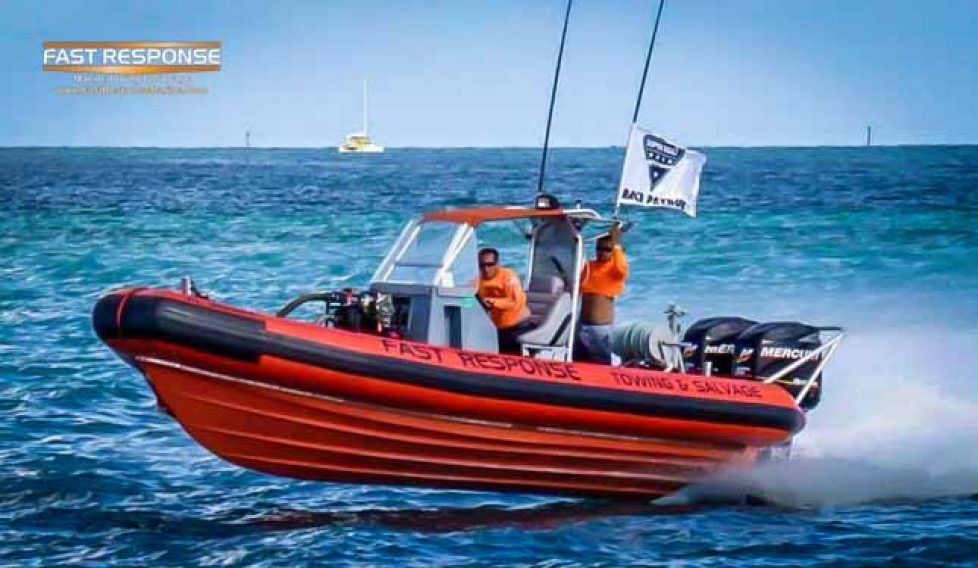 Built to U.S. Navy specifications, the SEA FORCE® 7m Standard Navy RIB has proven itself to be a workhorse of the U.S. Navy. She was customized to be the fastest vessel in our fleet.
At an average top speed of 67 knots and a top recorded speed of 73 knots, she is ideal for responding to distress calls.
She has twin 250hp Mercury Optimax Pro XS making her ideal for rapid transport of passengers, small cargo and gear.
Rigged for towing and salvage with fire suppression capabilities.
UNIT 5: 26' EX-MILITARY WILLARD SEAFORCE 730 RHIB CUSTOM TWIN OUTBOARD
Overall Length: 24' / 7.3 m
Overall Width: 9' / 2.7 m
Inside Length: 19'4" / 6.2 m
Inside Width: 5' 4" / 1.6 m
Horse Power: 500hp 2 x 250hp Outboards
Range @ 34kts: 460 nautical miles
Capacity Criteria: ISO : 6185-3
Fuel Capacity: 210 gallons
Person Capacity / Max Load: 18 persons / 2,700lbs
Draft: 16" / 0.355 m
Top Speed: 67 knots / 76 mph
Cruising Speed: 34 knots / 38 mph