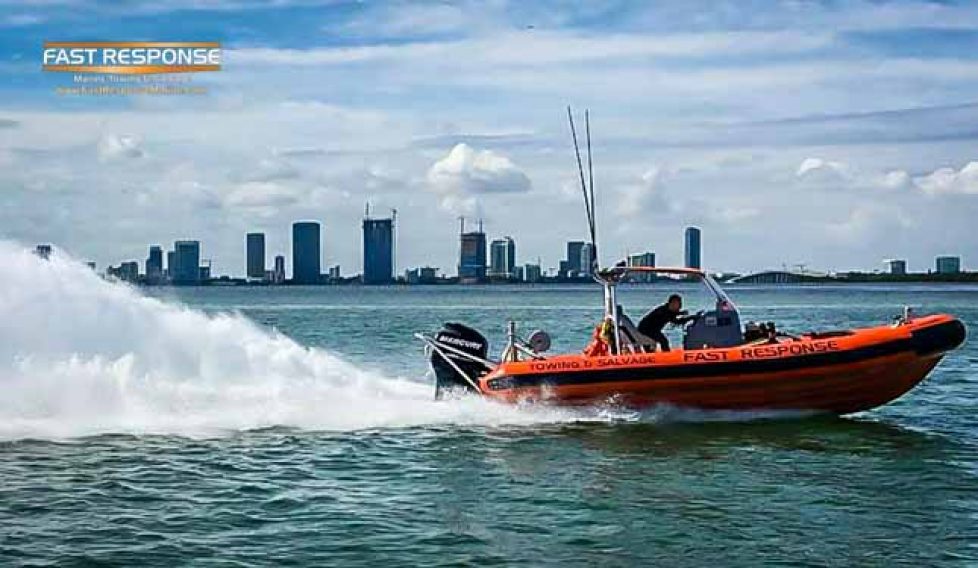 Built to U.S. Navy specifications, the SEA FORCE® 7m Standard Navy RIB has proven itself to be a workhorse of the U.S. Navy.
Launched from U.S. Navy ships all over the world, this boat promises a safe and reliable performance.
This RIB is powered by a Cummins 5.9L inboard diesel engine and outdrive. She has lots of deck space on the bow for loading cargo and supplies. Deck has recessed floor tie downs and deck cleats for securing cargo and gear.
A 330hp Cummins Diesel engine coupled to a Konrad outdrive propels her. She has a top speed of 38mph and provides a very smooth ride in choppy seas. She is rigged for towing and has lots of torque.
UNIT 4: 24' EX-MILITARY WILLARD SEAFORCE 730 RHIB I/O DIESEL:
Overall Length: 24' / 7.3 m
Overall Width: 9' / 2.7 m
Inside Length: 19'4" / 6.2 m
Inside Width: 5' 4" / 1.6 m
Horse Power: 330hp 1 x Cummins Diesel
Range @ 28kts: 130 nautical miles
Capacity Criteria: ISO : 6185-3
Fuel Capacity: 35 gallons
Person Capacity / Max Load: 18 persons / 2,700lbs
Draft: 16" / 0.355 m
Top Speed: 33 knots / 38 mph
Cruising Speed: 28 knots / 32 mph