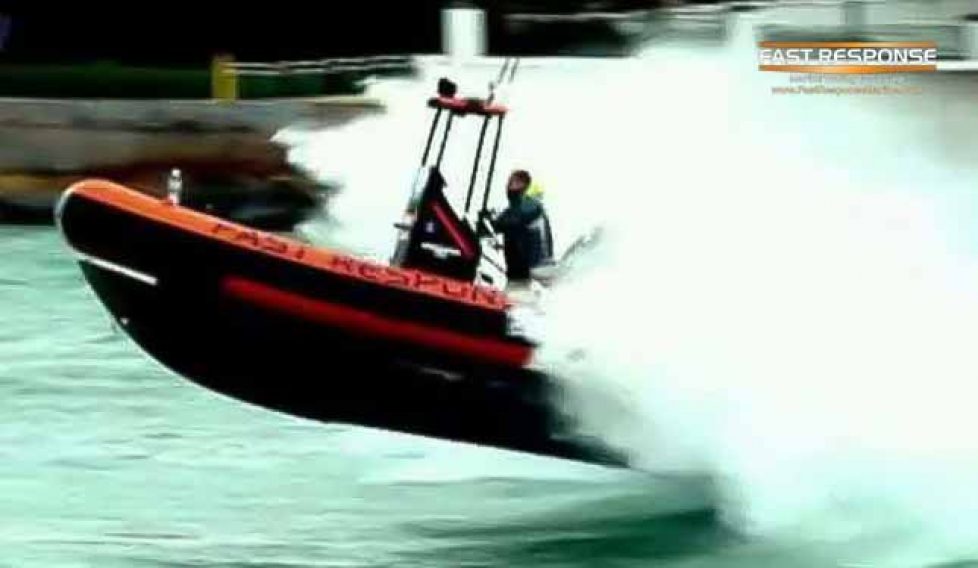 Originally built for the US Navy to drop and extract Seals and other Special Forces from hot zones, this vessel is extremely rugged and built to the highest standards.
The underside of the vessel is protected with a stainless steel keel making it capable of landing on concrete ramps to load and unload.
She comes with lots of deck space ideal for loading cargo, gear and passengers. Deck has recessed floor tie downs good for securing cargo and gear.
She is equipped with twin 250hp Mercury Optimax outboards resulting in quick transport for goods and passengers. Fully customized and rigged for towing and salvage with fire suppression capabilities.
The Hurricane 733 has become standard equipment in various Coast Guards in its SAR layout as well as a fast Commando carrier for up to 14 operators.
UNIT 3: 26' EX-MILITARY ZODIAC HURRICANE 733 COMMANDO RHIB TWIN OUTBOARD
Overall Length: 26'1" / 8 m
Overall Width: 9' / 2.74 m
Inside Length: 17'2" / 5.23 m
Inside Width: 5'5" / 1.66 m
Horse Power: 500hp 2 x 250hp Outboards
Range @ 30kts: 350 nautical miles
Capacity Criteria: ISO : 6185-3
Fuel Capacity: 130 gallons
Person Capacity / Max Load: 15 persons / 2,300lbs
Draft: 15" / 0.381 m
Top Speed: 55 knots / 63 mph
Cruising Speed: 30 knots / 34 mph