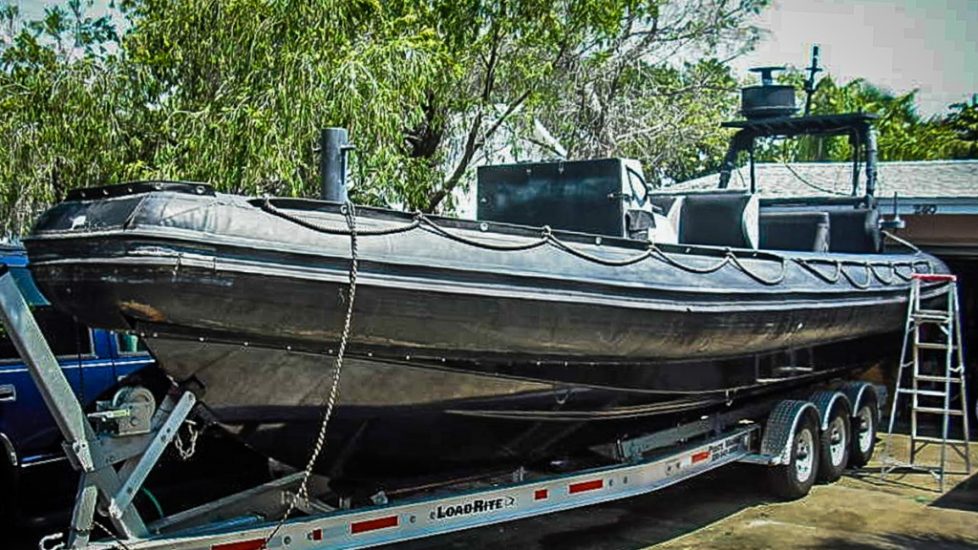 This boat is a 30′ Rigid Inflatable powered by twin 380hp Iveco turbo charged diesel engines turning PP jet drives.
She is ideally suited for the most demanding commercial purposes such as ocean rafting, expeditions, rescue, diving, towing, movie making, launch and shuttles in heavy weather conditions.
Nearly every aspect of the boat is overbuilt and extremely heavy duty, with system redundancy in critical areas. It's truly the ultimate in reliability and stability.
She has lots of deck space and can easily fit 4 pallets with room to spare. She is setup for cargo transport, launch, and offshore support. Can also be rigged for towing and offers lots of torque.
She has proven to be an excellent platform for offshore ship launch and cargo delivery.
NOVAMARINE 30′ NIGHTSTALKER

Overall Length: 30' / 9.14 m
Overall Width: 11.6' / 3.54 m
Inside Length: 28′ / 8.53 m
Inside Width: 9.6′ / 2.9 m
Horse Power: 760hp 2 x 380hp jet
Range @ 34kts: 150 nautical miles
Capacity Criteria: ISO : 6185-3
Fuel Capacity: 120 gallons
Person Capacity / Max Load: 28 persons / 4,200lbs
Draft: 18" / 0.4572 m
Top Speed: 38.6 knots / 44 mph
Cruising Speed: 30 knots / 34.2 mph