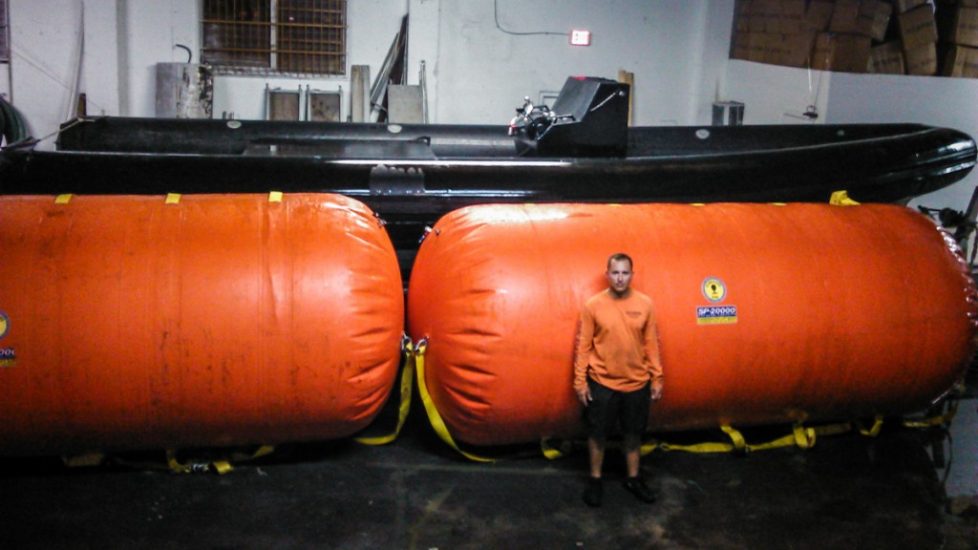 We have a large variety of lift bags and dewatering pumps available 24/7 at a moment's notice to respond anywhere in the State of Florida.
With multiple lift bags ranging from 1,000 lbs, Fast Response is one of the few companies that keeps 20,000 lbs (actually rated at 22,500 lbs lift each) lift bags in stock.
There is no job too big or too small. Our total lift capacity is well over 100,000 lbs. We also have a large inventory of 2" and 3" dewatering pumps totaling 120,000 gallons per hour.