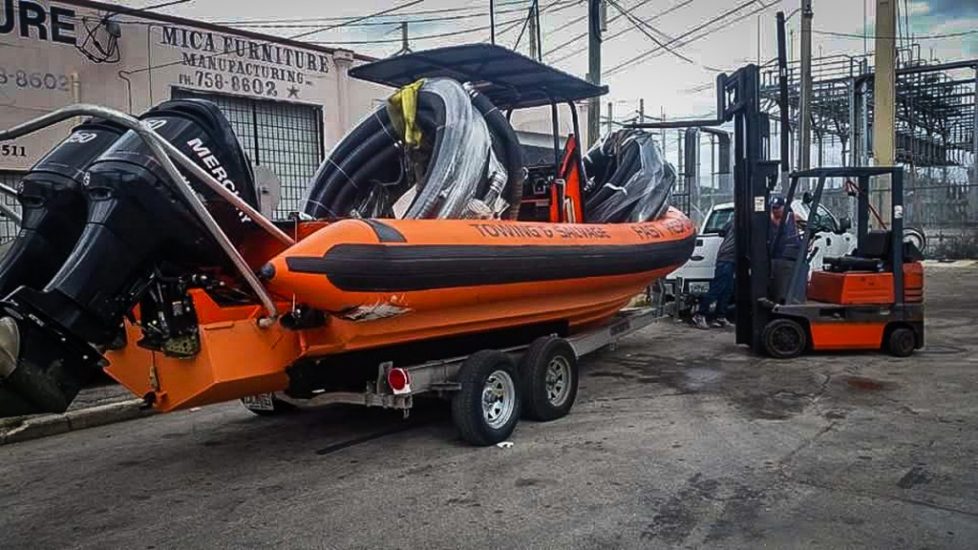 Available 24/7, we take the stress out of loading large cargo and getting it to the water. With Fast Response, you bring the large cargo to our facility, and we handle the rest. With loads not requiring a forklift, we offer highly competitive rates for pickup service.
In addition, you save even more when utilizing our fast-moving vessels compared to some of our competitors slow-moving vessels. At the end of the day, this translates into less overall run time resulting in lower costs.
Our 4,800 sq. ft. facility is conveniently located just two minutes off the I–95 exit for 79th Street in North Miami.
Our forklift has a 6,000 lb. lift capacity which assists in loading and unloading cargo and gear. We also have vessels on trailers and ready to respond anywhere in the State of Florida.