We are your affordable alternative if you ever find yourself stuck out on the water or at the dock! We take pride in providing the fastest marine towing and salvage services at the most competitive prices. We specialize in tows, beach rescues, battery jump starts, fuel delivery, marine salvage and so much more! Offering fast and reliable services 24/7, we're proud to be the only South Florida marine towing and salvage service rated A+ by the Better Business Bureau!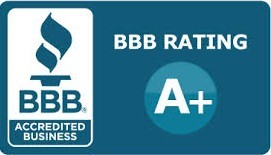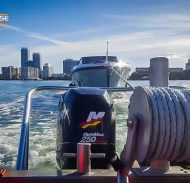 Marine Towing
Whether you're in the ICW or you break down 100 miles offshore, you can rely on us at Fast Response to have you covered swiftly and safely.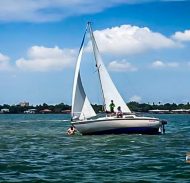 Emergency Assistance
If you run aground, run out of fuel, need a battery jump start or need help untangling a fouled prop, we can be there fast to help you out!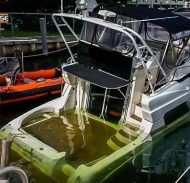 Marine Salvage
Fast Response has the expertise to recover your vessel safely while minimizing further damage or loss, whether dockside or at sea.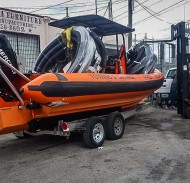 Launch Services
Available 24/7, we take the stress out of loading large cargo and getting it to the water. Pickup service available.
"Fast Response to the rescue!!! Last night I grounded my 31 ft boat in Biscayne Bay. Inboard engines, nightfall and a dropping tide complicated the matter… Thank goodness, Chuck and Chris passed by, offered to pull us out for a reasonable flat rate, acted quickly, and got us out.

"I will never use any other service than Fast Response. These are good guys, with powerful boats and years of experience. I would DEFINITELY recommend you use Fast Response when you get in trouble on the water."

Michael Simkins
March 30, 2015

"This is a letter of recommendation for Fast Response Marine Towing & Salvage.

"I have known Fast Response for the last 7 years and have seen their team in action both on and off the water. I can say our team is extremely happy with their professionalism and skill set. Fast Response goes above and beyond with their assistance to race teams. They have built many close relationships with teams, and I am proud to say we are one of those teams. We feel very comfortable knowing the Fast Response Team is ready and able to assist at the race venues, and I highly recommend them.

"We look forward to seeing Fast Response and their crew on the race course this year."

Sincerely,

Scott Begovich
Co-Owner/Throttleman
Miss GEICO Racing
May 1, 2015
"This is a letter of recommendation for Fast Response Towing.

"Last year they provided race course towing during the 30th Annual Sarasota Powerboat Grand Prix Festival and did an outstanding job. Suncoast Charities for Children signed a contract with them for this race event. Both the charity and registered race teams appreciated their professionalism and efficiency.

"We plan to use their services again this year knowing they will once again provide great service and do a great job."

Sincerely,

Lucy V. Nicandri
Executive Director
Festival Director – Sarasota Powerboat Grand Prix Festival
Suncoast Charities for Children
April 17, 2015

 
"I am writing to strongly recommend Fast Response Marine Towing & Salvage for your marine services.

"We first began dispatching Fast Response Marine to our Compass members about two years ago. Fast Response employs captains with a combination of skill, experience and intuition which is exactly what we had been looking for when selecting a marine services provider to dispatch to our members in need. Additionally, their professional ethics are superb. We are confident Fast Response would never misrepresent a problem or overcharge us in any way.

"We recommend Fast Response Marine Towing & Salvage to anyone seeking a competent, trustworthy marine services provider."

Sincerely,

Dave Shirmer
Compass Marine Network Manager
Compass Marine Services, Inc.
Oct. 2, 2015
"I can confirm that Progressive has done business with Fast Response Marine Towing & Salvage since 2013, during which time they have provided our business with excellent support in the areas of marine towing and salvage. Their work has been a major factor in providing our clients prompt and reliable service when they find their vessel in a distressing situation.

"I can confidently recommend Fast Response Marine Towing & Salvage as a marine services provider."

Sincerely,

Cheryl A. Traylor
Progressive Insurance Companies
October 8, 2015
"I would sincerely like to thank you and everyone involved from Fast Response for saving me and my sister's lives. The currents were too strong to hold onto the rescue diver, and my sister was feeling incredibly weak and could not hold on for much longer. It was such a relief seeing your boat come to us."

~Abdul and Hina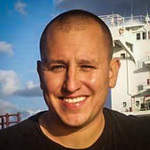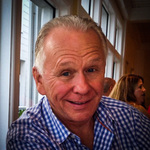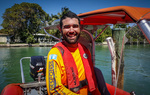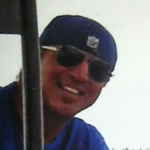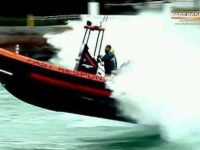 Originally built for the US Navy to drop and extract Seals and other Special Forces from hot zones, this vessel is extremely rugged and built to the highest standards.The underside of the vessel is protected with a stainless steel keel making it capable of landing on concrete ramps to load and unload.She comes with lots […]

Now you can receive
unlimited on-the-water assistance!
We're proud to be the Miami-area service provider for the "Sign & Glide Towing" program, providing boaters with unlimited on-the-water assistance for only $99.00 per year.
For one annual fee, the registered vessel will receive at no additional cost:
Unlimited Towing

Jumpstarts

Fuel drops

Soft un-groundings
Created in partnership with Compass Marine Services, this program provides emergency assistance 24 hours a day, 365 days a year for one low price.
To learn more or to sign up, click here:

FAST RESPONSE MARINE TOWING & SALVAGE LLC
Mailing Address:
2880 NE 32nd St. •  Lighthouse Point, Florida 33064

Miami-Dade Office:
1950 NE 135th St. • North Miami • Florida • 33181
Phone: 305.953.7524 • FAX: 954.785.8946

Broward Office:
790 NW 1st Ave. • Deerfield Beach • Florida • 33441
Phone: 954.866.6000 • FAX: 954.785.8946
Palm Beach Office:
Phone: 561.877.7000 • FAX: 954.785.8946
VHF: Channel 16
Thanks for visiting our site. Please feel free to contact us any time — we're happy to answer any questions you may have about our services.