We are your affordable alternative if you ever find yourself stuck out on the water or at the dock! We take pride in providing the fastest marine towing and salvage services at the most competitive prices. We specialize in tows, beach rescues, battery jump starts, fuel delivery, marine salvage and so much more! Offering fast and reliable services 24/7, we're proud to be the only South Florida marine towing and salvage service rated A+ by the Better Business Bureau!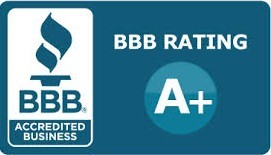 Our Services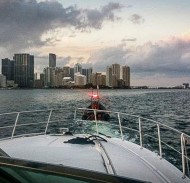 Marine Towing
Whether you're in the ICW or you break down 100 miles offshore, you can rely on us at Fast Response to have you covered swiftly and safely.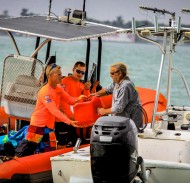 Emergency Assistance
If you run aground, run out of fuel, need a battery jump start or need help untangling a fouled prop, we can be there fast to help you out!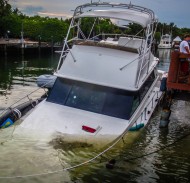 Marine Salvage
Fast Response has the expertise to recover your vessel safely while minimizing further damage or loss, whether dockside or at sea.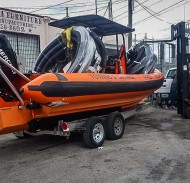 Launch Services
Available 24/7, we take the stress out of loading large cargo and getting it to the water. Pickup service available.
What our Customers Say…
"I would sincerely like to thank you and everyone involved from Fast Response for saving me and my sister's lives. The currents were too strong to hold onto the rescue diver, and my sister was feeling incredibly weak and could not hold on for much longer. It was such a relief seeing your boat come to us."

~Abdul and Hina
Meet Our Team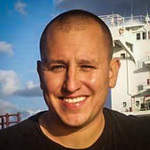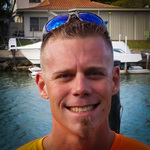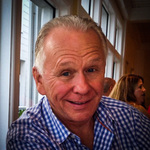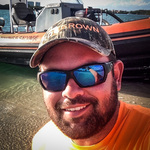 Our Fleet & Equipment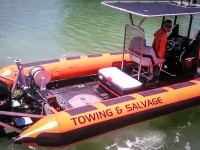 Originally built for the US Navy to drop and extract Seals and other Special Forces from hot zones, this vessel is extremely rugged and built to the highest standards.The underside of the vessel is protected with a stainless steel keel making it capable of landing on concrete ramps to load and unload.She comes with lots […]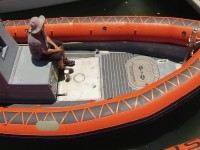 Built to U.S. Navy specifications, the SEA FORCE® 7m Standard Navy RIB has proven itself to be a workhorse of the U.S. Navy. Launched from U.S. Navy ships all over the world, this boat promises a safe and reliable performance. This RIB is powered by a Cummins 5.9L inboard diesel engine and outdrive. She has […]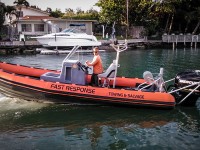 Built to U.S. Navy specifications, the SEA FORCE® 7m Standard Navy RIB has proven itself to be a workhorse of the U.S. Navy. She was customized to be the fastest vessel in our fleet. At an average top speed of 67 knots and a top recorded speed of 73 knots, she is ideal for responding […]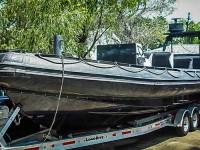 This boat is a 30′ Rigid Inflatable powered by twin 380hp Iveco turbo charged diesel engines turning PP jet drives. She is ideally suited for the most demanding commercial purposes such as ocean rafting, expeditions, rescue, diving, towing, movie making, launch and shuttles in heavy weather conditions. Nearly every aspect of the boat is overbuilt and […]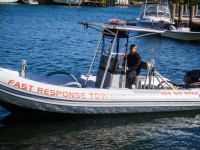 Light and agile, she is ideal for close-quarter maneuvers where space is limited. She also is rigged for towing and responding to distress calls. She is a great near-shore support vessel. NAUTICA 22′ RIB Overall Length: 21′ 8″ / 6.5 m Overall Width: 8' / 2.44 m Inside Length: 18′ / 5.48 m Inside Width: […]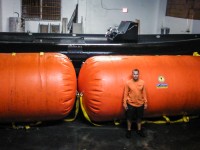 We have a large variety of lift bags and dewatering pumps available 24/7 at a moment's notice to respond anywhere in the State of Florida. With multiple lift bags ranging from 1,000 lbs, Fast Response is one of the few companies that keeps 20,000 lbs (actually rated at 22,500 lbs lift each) lift bags in […]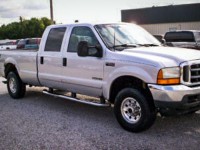 We have various trailers which can transport boats up to 50 feet in length. Our fleet vehicles are meticulously maintained, and all have 4×4 capabilities. We have a variety of trailers for transporting boats. Our trailers can transport vessels up to 50 feet. Ford F-250 Diesel 4×4 Ford F-150 Gas 4×4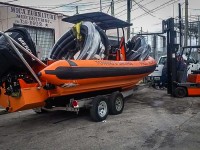 Available 24/7, we take the stress out of loading large cargo and getting it to the water. With Fast Response, you bring the large cargo to our facility, and we handle the rest. With loads not requiring a forklift, we offer highly competitive rates for pickup service. In addition, you save even more when utilizing […]
Photo & Video Gallery
Watch us at work!
Join Us!
We have a LIMITED number of memberships available…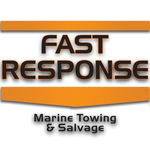 As fellow boaters and yachtsmen, we know it's no fun to be stuck out on the water because of an engine problem or one of those embarrassing "oops" moments running aground on a sand bar or running out of fuel.
What's worse is not knowing who you can trust for help, so you don't get scammed or hit with a huge bill at the end of the ordeal.
That's why we built this company — to give you the best experience at the most reasonable rates possible. We've even taken this a step further and are offering a very limited number of Elite Memberships, which provide you with key services for one low price.
Here are the benefits of membership:
If your boat is disabled while out on the water, we'll tow you to your choice of ports within our service area.
Soft un-grounding assistance to get you back on your way fast!
Battery jumpstarts if you get stuck with a dead battery while away from the dock.
Delivery of fuel or other engine fluids or parts to your boat if you're disabled out on the water.
Salvage at a discounted rate.
Dock to Dock towing at a discounted rate.
We offer two types of memberships: A Standard Membership covers you up to 12 miles away from shore, from Boca Raton in the north to Key Largo in the south. An Off-Shore Membership extends your service area all the way out to the Bimini Islands.
So what's this cost? It's only a fraction of what you could be charged if you're NOT one of our members. As an example, just a simple tow back to your port can cost anywhere from $300 up to thousands of dollars, depending on where you break down, sea conditions and the time involved. If you're one of our members, your cost would be $0… zip… nada…
Let's say you run aground on a sandbar in Biscayne Bay in your 50′ yacht in calm conditions. It's an $850 bill for non-members, but if you were already signed up with us, your cost would be $0! That's right, you'd be covered.
Even for non-members, our rates are the best in the industry (so be sure to call us first!), but doesn't it make sense to pay just a fraction of the cost of a single tow, and have the peace of mind knowing the Fast Response team has your back?
Join us today while memberships are still available. We strictly limit the number of memberships we sell, so we can keep our member-to-boat ratio low and provide your with the fastest service possible!
Annual Standard Memberships start at $138.00 (See our Standard Membership Agreement here.)
Annual Off-Shore Memberships start at $155.00 (See our Off-Shore Membership Agreement here.)
Contact Us
FAST RESPONSE MARINE TOWING & SALVAGE LLC
Office: 1950 NE 135th St. • North Miami FL 33181
Warehouse: 509 NW 72nd St. • Miami, FL 33150
Phone: 305.953.7524 • Toll-Free: 888-6-TOWBOAT
FAX: 954.785.8946
VHF: Channel 16
Thanks for visiting our site. Please feel free to contact us any time — we're happy to answer any questions you may have about our services.